Skip to content
Skip to navigation menu
APEM LOGISTICS
APEM is located in 10 countries and includes a network of more than 130 distributors and representatives on 5 continents.
With production plants in Europe, America, Asia and North Africa, the company can meet customer requirements locally with responsiveness and flexibility.

Over the years, APEM has built solid partnerships with customers. These partnerships are based on values of service and quick reaction times to meet market delivery time requirements.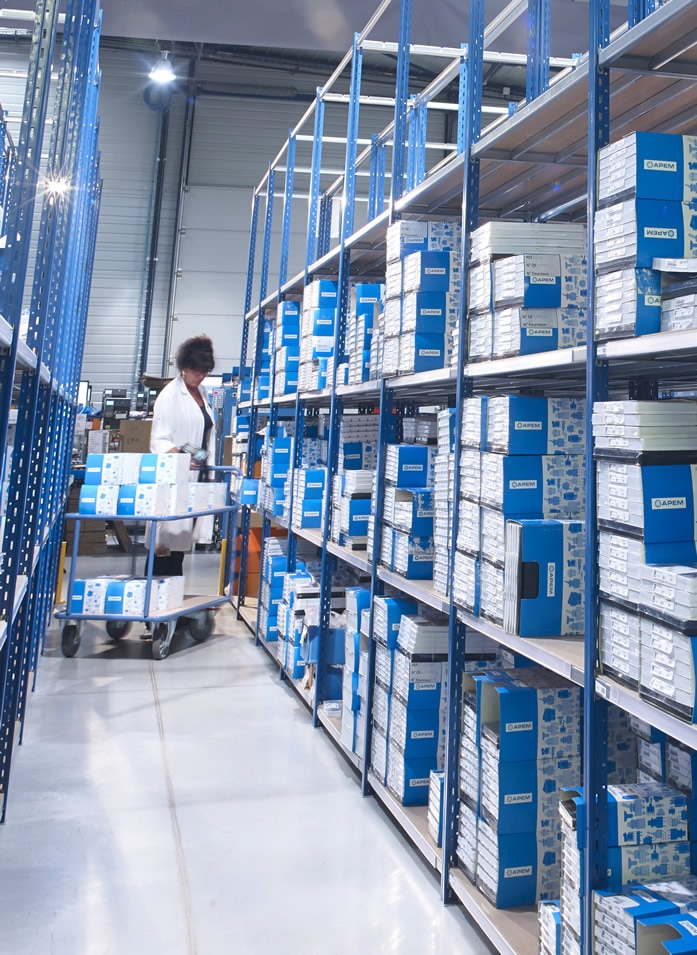 APEM's logistics system ensures product delivery in due time and in conformity with customer demands. From order entry to delivery, our logistics chain makes all necessary efforts to deliver within a maximum of 3 to 6 weeks for the most common part numbers. Non-standard part numbers are subject to a lead time agreement depending on the complexity of the product to manufacture.

Besides, we put in place logistics agreements with many customers. These agreements allow us to anticipate their requests by working on sale previsions and to adapt our weekly shipments to their real needs.

In any case, our sales teams and customer support are always listening to our customers and do everything possible to meet their needs.

In 2016, APEM opened its European logistics hub to centralize finished product stock management and increase the reactivity and flexibility of international deliveries.