Skip to content
Skip to navigation menu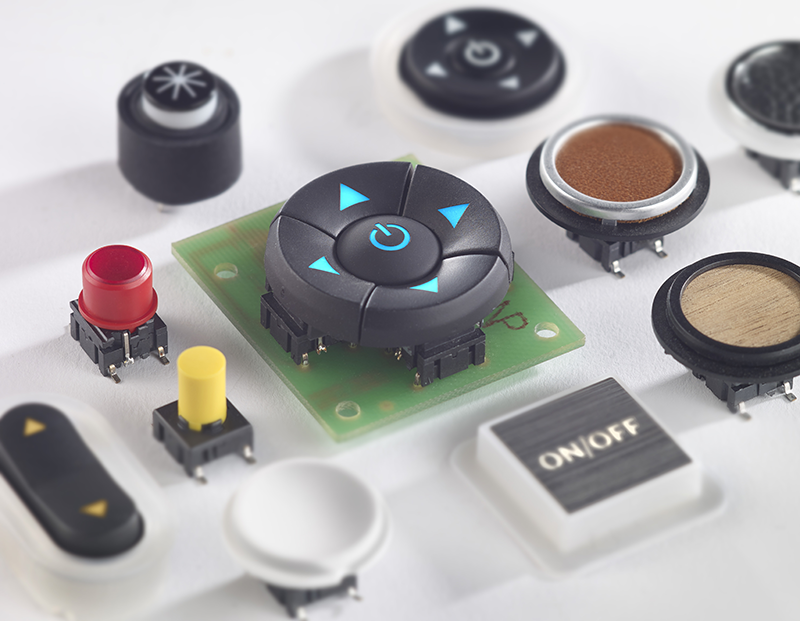 MEC Switches
90 Series
MEC switches are high-performing tactile switches with dozens of options to design your unique control panel. This range of MEC PCB switches has three main product groups – Unimec, Multimec and Ultramec.
Unimec group
Unimec is the experienced one of the group – the oldie but goodie. Unimec is a pushbutton switch with 8 contact function possibilities. The accessory range is limited, but the select possibilities provide a fair share of customization options, like color, illumination, and marking.
Multimec group
The Multimec range is the modular, "one-stop-shopping" for your demanding application. On one footprint, you get a switch that is waterproof with IP67 sealing, long lifetime with over 10M activations, a pick between 3 standard activation forces, robustness up to 100N, NO or NC/NO functionality, and an option for integrated LEDs. Available with thousands of accessory options including various shapes, heights, sealing levels, surface feels, colors, markings, types, and colors of illumination. There are even various navigational solutions.
This level of flexibility in design options gives you endless possibilities when creating your next HMI and allows for late-stage customization. And if this wide range of design options still leaves you wanting more, there is always an option for a custom cap.
Ultramec group
Ultramec is the new kid on the block with a bright future, with two versions already launched – a single pole version (Ultramec) and a 2-pole version (Dualmec).
Dualmec is the smallest SMD-mounted 2-pole switch on the market. It is the ideal choice for a safety-critical function in your industrial remote control or other limited-space device. And even though Ultramec is the newest member in this PCB switch family, the keycap selection is quite comprehensive. You have the basic square, triangle, and round cap options that match in height and measurements so you can create the exact control panel you need. There is also a panel-sealed navigational solution for your compact applications.
Explore the products and see for yourself that the MEC range is more than just switches.