Skip to content
Skip to navigation menu
ERGONOMICS
Optimize the use of your application
How to design a physically and mentally effortless HMI?
Ergonomics puts the focus of the design on the operator, so the HMI is engineered around the operator's needs. This will not only improve work quality and efficiency but also the well-being of the operator.
Simply put, an ergonomic design is a user-friendly design.
However, each application is different in its purpose, type of use and frequency of usage.
For example, a machine that is rented out for a day or two to different people needs to be easy to use with a short learning curve. However, a machine that has the same operator for longer periods of time (months or even years) there is more room for training and therefore the interfaces can be more complex.
An ergonomics study plays a key role in a successful HMI design. The study investigates who is the average user of the HMI and what kind of functions it must have to determine the most efficient and comfortable way to operate the machinery. The design often utilizes not only the operator's hands and feet but also their touch, sight and hearing senses.
We have established these three pillars of consideration for an ergonomic design:
Design toolbox for an ergonomic design:
haptic feel and feedback
colors
illumination
markings
sounds
vibration & impact protection
materials
3D mock-ups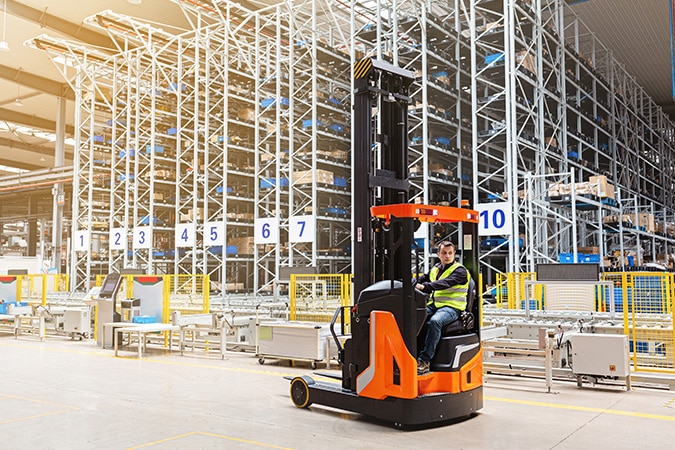 Intuitive and efficient
The goal here is to simplify the use of the HMI for optimal use of the whole application.
When designing an ergonomic HMI, it is important to understand how the operator will be using the machinery. What type of functions are needed and how often they are used? It makes sense to keep the most frequently used functions closest to the operator's hands and feet, plus group together related commands so it is easy to find the not so commonly used ones.
Furthermore, it is important to look at the way information is communicated to the operator. Visual, auditory, or haptic feedback can be used to provide efficient and intuitive responses to the operator. This can be multi-color indicator lights, vibration when the function is at its limit or a beeping sound when a safety-critical function is turned on.
Indicator lights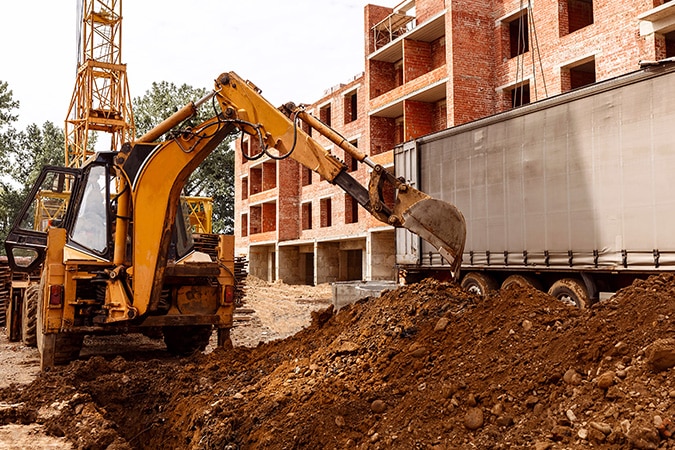 Comfortable

The goal here is to make the HMI as effortless to use as possible.
A good HMI design considers the natural position of the operator so they can fulfill the task with the least amount of effort. Comfort is especially important for applications that are used for longer periods of time as it reduces the amount of fatigue, muscle stiffness or even any injuries the operator could potentially face.
This could be the shape of the joystick or the activation force of a frequently used function.
Joysticks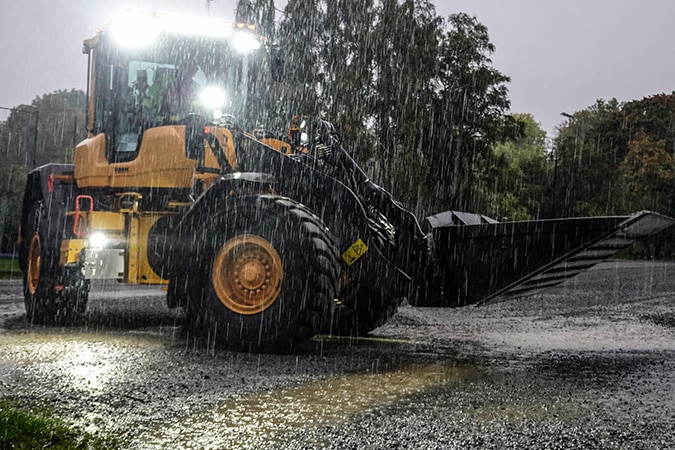 Safe

The goal here is to avoid inadvertent activation.
Protective HMI designs look at the movements of the operator plus the safety-critical functions and determines if there are any potential safety issues with their placement, design, or level of protection.
It uses different design possibilities like color, illumination, different materials and/or guards to protect the safety-critical functions. This could be an elastomer surface for the joystick for a more precise grip or adding a guard to a toggle switch so it can't be activated by accident.
Resistance to harsh environments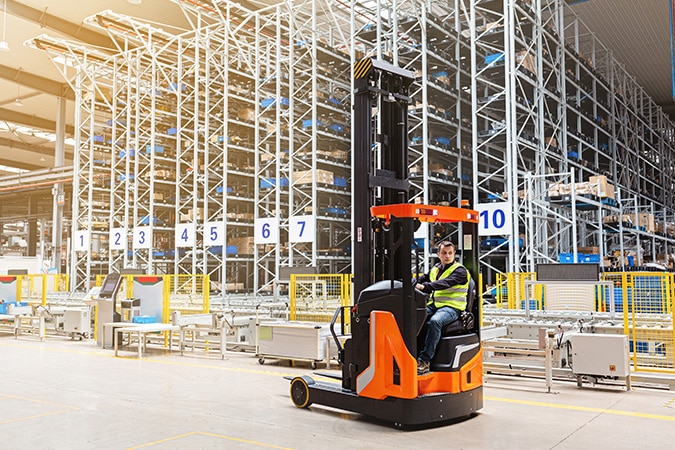 Intuitive and efficient
The goal here is to simplify the use of the HMI for optimal use of the whole application.
When designing an ergonomic HMI, it is important to understand how the operator will be using the machinery. What type of functions are needed and how often they are used? It makes sense to keep the most frequently used functions closest to the operator's hands and feet, plus group together related commands so it is easy to find the not so commonly used ones.
Furthermore, it is important to look at the way information is communicated to the operator. Visual, auditory, or haptic feedback can be used to provide efficient and intuitive responses to the operator. This can be multi-color indicator lights, vibration when the function is at its limit or a beeping sound when a safety-critical function is turned on.
Indicator lights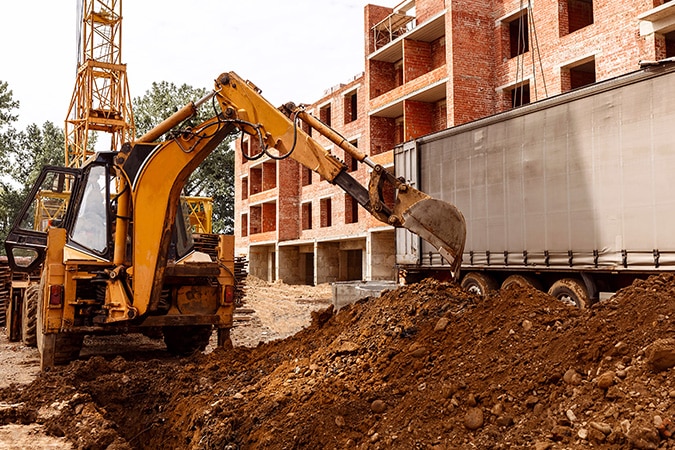 Comfortable

The goal here is to make the HMI as effortless to use as possible.
A good HMI design considers the natural position of the operator so they can fulfill the task with the least amount of effort. Comfort is especially important for applications that are used for longer periods of time as it reduces the amount of fatigue, muscle stiffness or even any injuries the operator could potentially face.
This could be the shape of the joystick or the activation force of a frequently used function.
Joysticks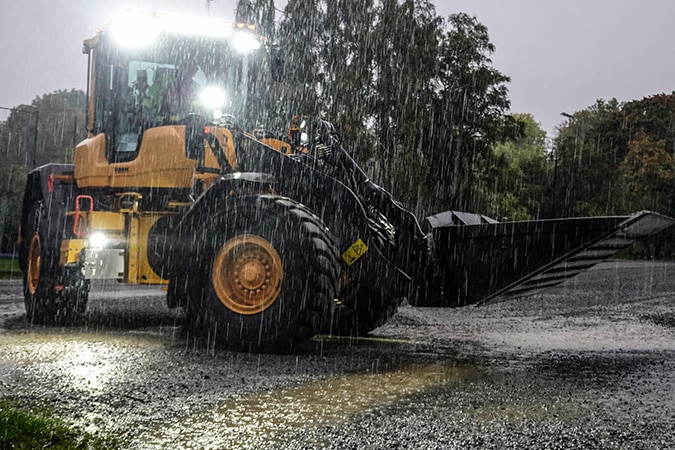 Safe

The goal here is to avoid inadvertent activation.
Protective HMI designs look at the movements of the operator plus the safety-critical functions and determines if there are any potential safety issues with their placement, design, or level of protection.
It uses different design possibilities like color, illumination, different materials and/or guards to protect the safety-critical functions. This could be an elastomer surface for the joystick for a more precise grip or adding a guard to a toggle switch so it can't be activated by accident.
Resistance to harsh environments