Skip to content
Skip to navigation menu
PBA 19 mm
These switches are part of the PBA series including models with dia. 16, 19 or 22 mm bushing. Sealed to IP68 or IP69K, easy to clean metal surface, long life (50 million cycles), ring illumination, custom configurations.
Main features
Sealed to IP68 or IP69K (switches mounted on panel)
Easy to clean metal surface
Long life (50 million cycles)
Ring illumination
Advantages
APEM Piezo switches are based on a solid-state output allowing for a very long life expectancy (more than 50 millions cycles), ideal for demanding applications where reliability is most important. The flat actuation surface is completely closed, preventing the intrusion of liquids or other contaminants, perfect for surface cleaning required in the medical and food-processing industries. High performance sealing (IP68 and IP69K) is achieved due to the one-piece construction of the switch. No external power supply is required. The screw-machined metal housing construction and APEM's vertical integration allow for the manufacture of a variety of shapes.
Key Features: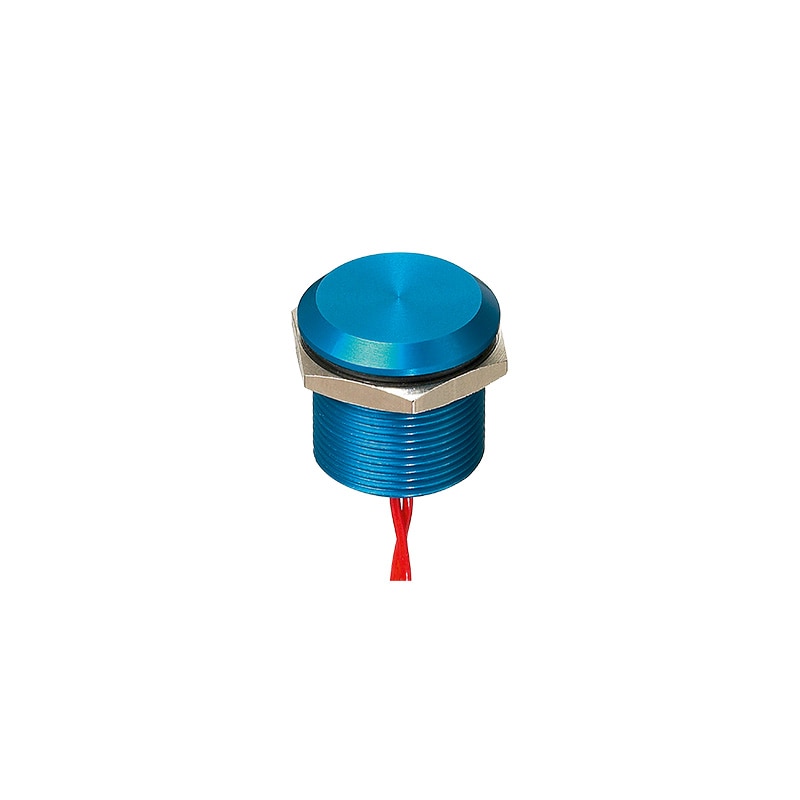 Instruction Sheet
3D Files
Instruction Sheet
3D Files